Personalized feedback videos on-demand.
Get expert eyes on anything you want to improve.
Get better at anything.
Critiq makes it easy to get world-class experts to analyze your skills and technique and offer specific advice and tips to improve.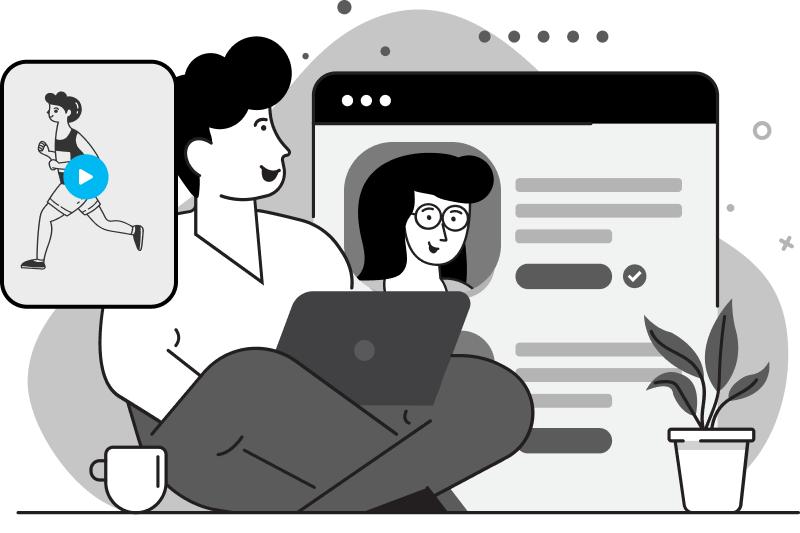 Choose a Service and Add files
Find an expert and upload or record media of whatever you want feedback on. Send an image, video, or a PDF.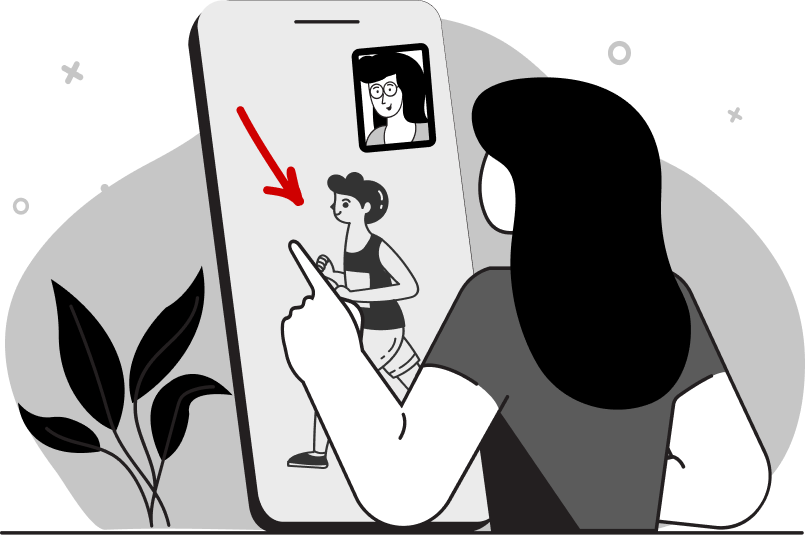 When the Expert reviews your media, their voice, video, and all interactions with the media are recorded.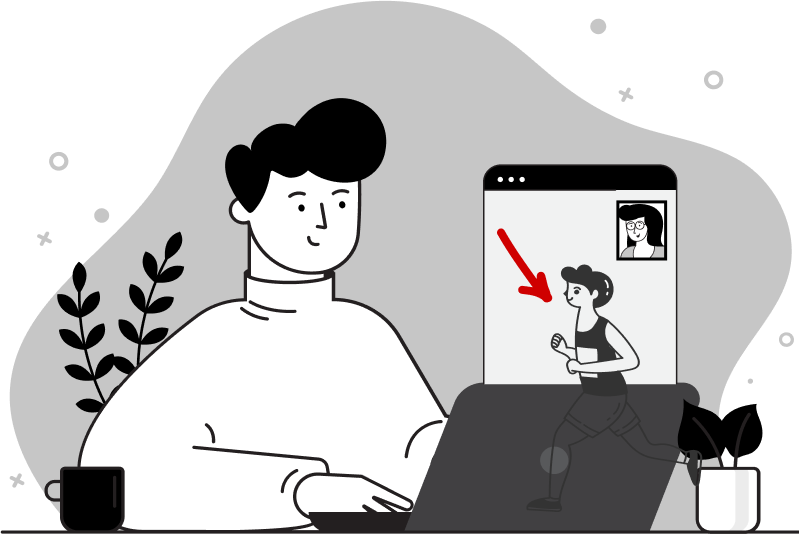 Get back a Personalized Video
Experts have 5 days to record a short feedback video for you to download, share, and use to improve.
Meet your new mentors
Select from the best athletes, coaches, and trainers, from professional sports, award-winning actors, directors, musicians, photographers, and so much more.
You've never had access like this before.
Critiqs are your very own personalized feedback recordings performed by verified experts that include their voice and video as they walk through your image, video, or PDF. You'll see everything they do with your media such as zooming, scrubbing, and pausing the video, changing pages, and using markup tools to make their point.
Experts do their Critiqs on their own time–on the bus ride back to the hotel, in a taxi, or anywhere they like. There is nothing to schedule and Critiqs are delivered in under 5 days.
Fuel your passion
Check out these examples of real Critiqs from some of our top experts.
1° degree of seperation between you and the pros.
Critiq's professional network includes award winning performers, artists, dancers, business minds, designers, musicians, as well as professional athletes, coaches and trainers from the NBA, NHL, PGA, NFL, CFL, NCAA, and the Olympics. And we are just getting started.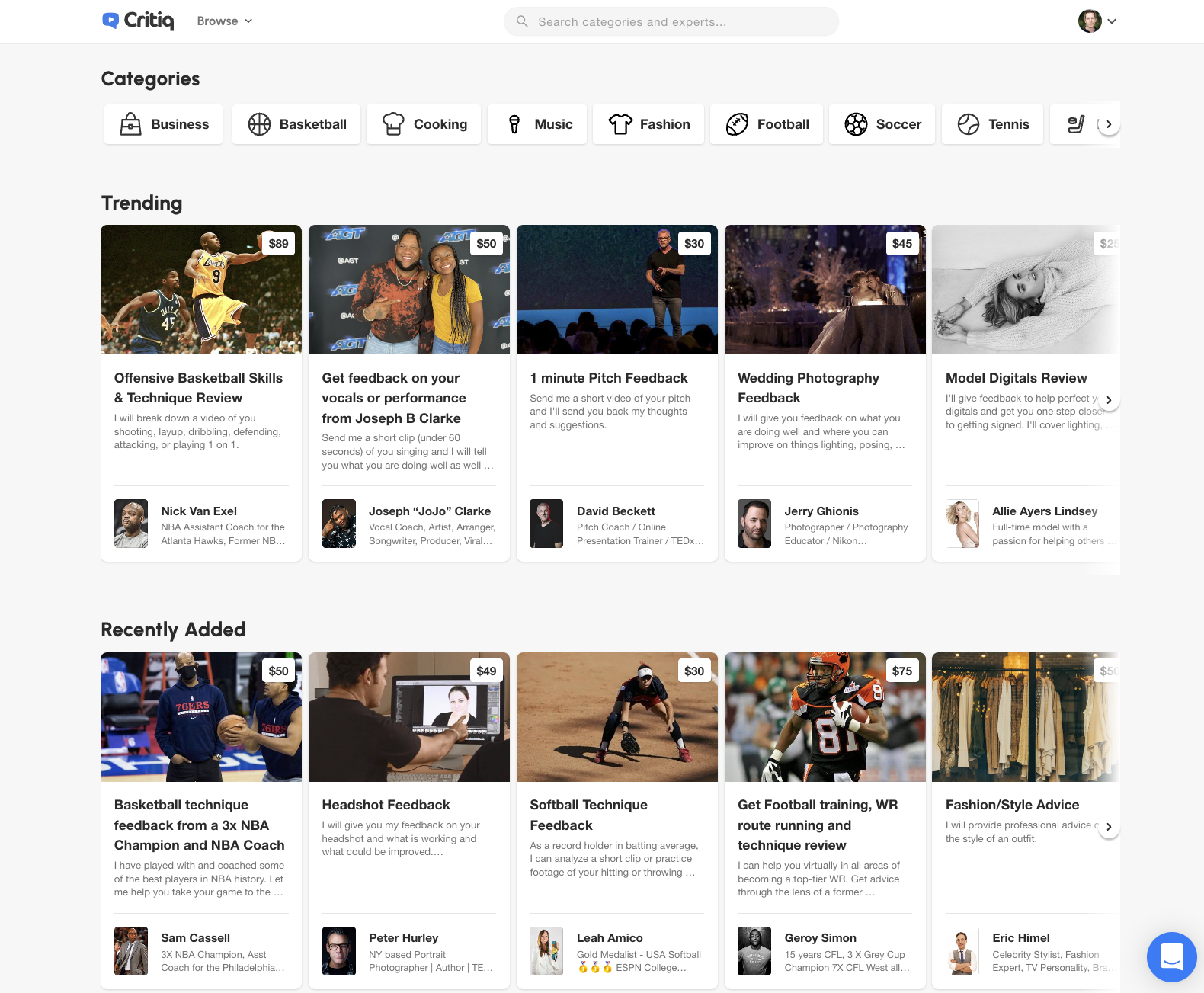 Feedback on your
Photography.
Jump Shot.
Dance Moves.
Pitch Deck.
Baseball Swing.
Modeling.
Acting.
Jumping.
Football Moves.
Soccer Kick.
Resume.
Brand.
Interior Design.
Running Technique.
Hockey Shot.
A growing library of categories, topics, and experts to explore.
Changing Lives
See why they come back again and again.
"Critiq helped me land the job of my dreams. I used a resume service and my Expert guided me with some changes that would make me jump to the top of the pile. I now have a tight one page CV and new job."

Ken L.

Marketing Manager
"I learned a lot that I was able to use right away at my next practice. Coaches don't always have time for personalized feedback in team sports. Getting someone who trains NHL players too look at my shot is unbelievable."

Adrian A

Rep Hockey/Basketball Player
"I got my video from Jordan Kilganon and realized my approach was all wrong and may have even led to injury in the future. I am not only jumping 3" inches higher with just a few adjustments to my technique, I feel safer as well."

Sidney S.

Elite Basketball HS Player
Frequently asked questions